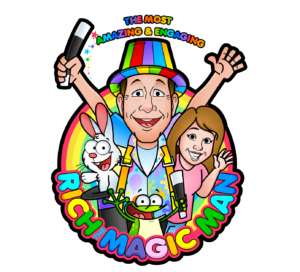 Rich The Magic Man
ROCHESTER'S MOST AMAZING AND ENGAGING MAGICIAN
"More Than 30 Years Entertaining Kids Of All Ages!"
To get package and pricing information for your event:
NEW: Box of Magic Tricks availabe for purchase at your party!!! $6 each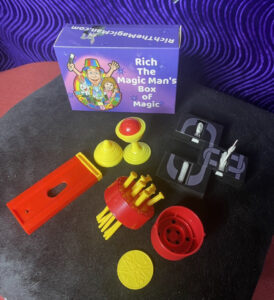 What laughter and fun look like….
 The moment he walked in the door the children ran to him and he captivated the room immediately! 
Kristi Patton –  Victor PTSA
 Not only was I so impressed with his service, they provided me with a magnetic photo of my daughter and her friends for the fridge. Also, they blew up a picture and had it laminated right on the spot. They left me with a checklist for presents, and thank you cards for my daughter to fill out. I was so pleased. I have seen many magicians and have hired some in the past. Rich definently is my favorite and I will be using him again. 
Briana Fenlon – Birthday Mom
 He was excited, well prepared, friendly and hilarious!! The balloons and gift bags were just the icing on the cake! It really exceeded our expectations! We've been talking about it all day!
Thank you!!
Wendy & Ian MacDowell